Check out what other posh moms, also know as "mamanistas," are wearing around town.
Because just because we are moms, doesn't mean that we are not stylish women first. 😉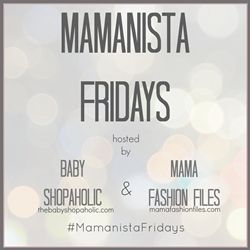 Ladies, it's cold, but it's just so hard to bundle up and still look GREAT. I know that I am guilty of hiding under the blankets in my house or throwing on an old sweatshirt to run errands. Bulky sweaters, coats and boots can leave you looking like Frosty the Snow Woman if you're not careful. So this year, instead of forfeiting style for comfort, reach in your closet for looks like these to warm you and your style right up!