Hazel and Gus are two extraordinary teenagers who share an acerbic wit, a disdain for the conventional and a love that sweeps them — and us – on an unforgettable journey. Their relationship is all the more miraculous, given that they met and fell in love at a cancer support group. The Fault in Our Stars, based upon the #1 bestselling novel by John Green, explores the funny, thrilling and tragic business of being alive and in love.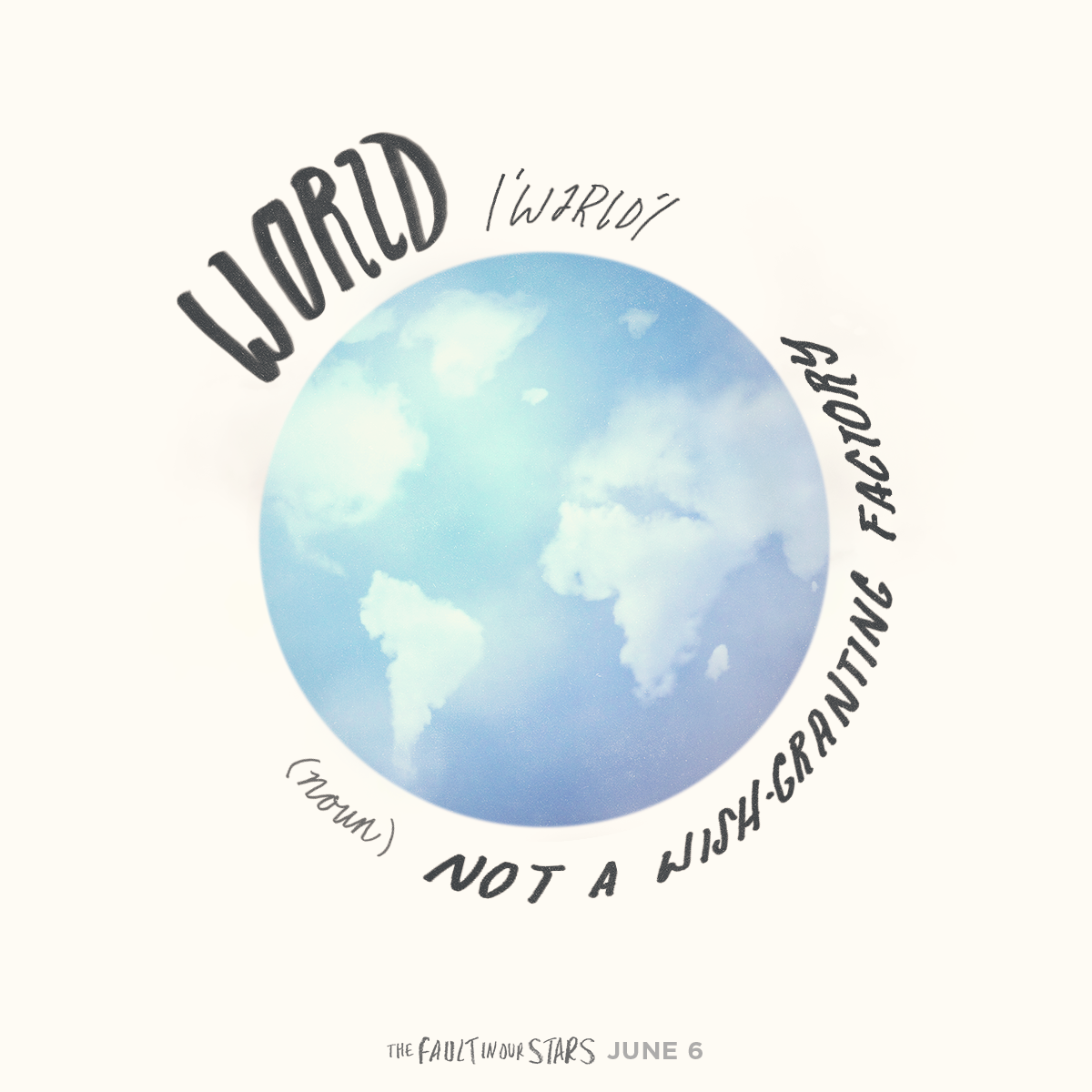 It's a truth we all know. We want our happily ever after endings. But we know that happiness on earth is fickle and fleeting.
In The Fault in Our Stars, we find that the stars haven't been especially kind to these two lovers. They don't have the time we'd wish for them—time to get jobs and have kids, to grow up and grow old. They've been given a finite number of days together—and even those days are filled with the looming problems and anxiety that cancer inevitably brings. And whenever it seems like something wonderful might finally happen, it goes awry. Each star they cling to, including each other, has a fault inside—a scratch, a split.
But even given such faulty stars, the two find joy and fulfillment. They have each other. They're loved. They live. Yes, maybe their days are built on borrowed time, but it's better than no time, and Hazel confesses that she's "grateful for our little infinity."
Sadly, one fault Hazel and Gus share is that they don't always make the wisest of choices. But here's the thing: Because it is quite good—a persuasive, emotional story with strong, positive messages about sacrifice, hard truths and true love. I recommend this movie for teens ages 15 and older, and if you are a parent, be prepared to have a talk about this movie. They will probably have questions or at least have some thoughts about this movie as well.
The Fault in Our Stars is a little like its title. For all its sparkly power, it has scratches and splits. Bu then again, it's hard to see a film with crystal-clear eyes when you're always dabbing them with a Kleenex.
Run Time: 2 hours 5 minutes
Content Warning: Rated PG-13