It was 7 years ago that my new husband and I set out on an adventure to the wonderful area of the country known as Cape Cod. We had met overseas, married in the desert of Arizona and now it was time to relax and enjoy the Cape and the Islands. Little did we know that there would be some many things to see and do on on the 70-mile peninsula.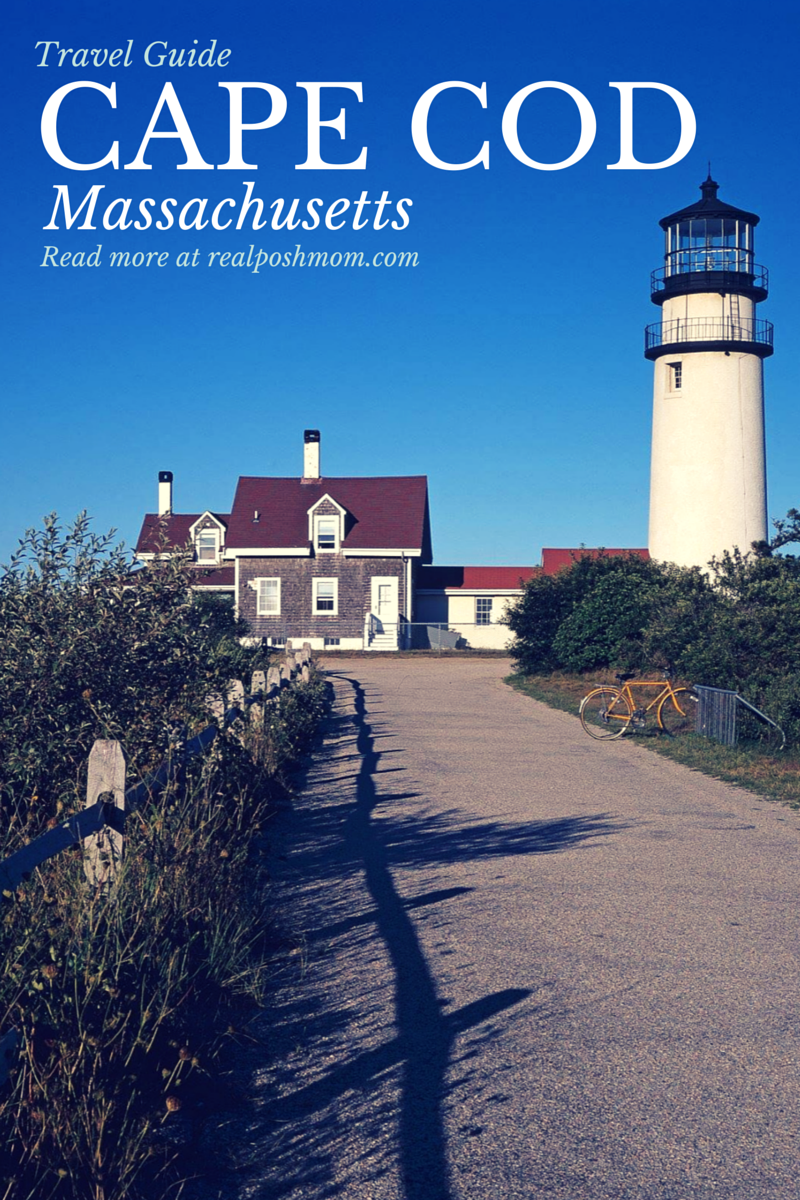 There are a myriad of activities available, like a trip whale watching or an afternoon of deep sea fishing. But, we were newlyweds and enjoyed walking on the sandy beach at low tide. Facing the Atlantic Ocean, the beaches along Cape Cod and the Islands have breathtaking views, massive sand dunes and interesting walking trails to enjoy. In the town of Falmouth, we window shopped in the antique boutiques and creative art studios, and we started our first holiday tradition where we bought our first Christopher Radko ornament for our tree and then a Cape Cod adirondack chair ornament to remember our time at the Cape.
A Cape Cod Honeymoon
Picture a cozy room in a sea captain's house with a canopy bed, a fireplace and in the morning the delightful aroma of fresh baked cinnamon rolls … the perfect honeymoon location. There are many choices available to make your dream trip a reality. The service all along the Cape and the Islands is phenomenal, where they pamper their guests. If you want to stay on the famous Martha's Vineyard, we highly recommend staying at the Harbor View Hotel. It is a beautiful bed & breakfast that is close to all he great shops and eateries, but private enough to enjoy with the one you love.
A Black Culinary Experience
We were tickled to see a theme regarding the food along the Cape, a lot of restaurants with called Black insert an animal name. First, we came across Black Cat Tavern in Hyannis. And, this fresh seafood restaurant left us in awe of the culinary cuisine on the Atlantic Coast. The maiko shark was "the best I have ever had," said my husband and still to this day, it is the best. Black Cat is good-value seafood that will not disappoint with its nautical-theme right on the Hyannis docks. A couple of days later, we took the ferry over to Martha's Vineyard, where on the recommendation of my posh aunt and uncle said to stop by Black Dog Tavern. "You won't regret it." Ok, why not?! Black Dog has a special place in my husband's heart, as he enjoyed the freshest, sweetest lobster in whole entire life. It was so good that in the middle of our meal, he calls his best friend to tell him all about it. Yes, I was sitting across from him, but I was also disgusted by the slurping of him when pulling the meat out of the shell. That being said, Friday is lobster night: A complete lobster dinner will cost you $20. On sunny days, try to get a seat on the outdoor patio next to the harbor. You can also find a restaurant called Blackfish in Truro and Black Sheep Bah & Grill in Yarmouth, not be confused with Black Sheep grocery on Martha's Vineyard. Like I said, Cape Cod & the Islands have a unique black culinary experience for you to enjoy.
Looking for more travel inspiration? Check out my travel board on Pinterest here!